In France, automotive industry spent millions on ads trying to sell electric cars to everybody. But only 7% of people are ready to buy one today. They believe they need more autonomy, more infrastructures or to live in a big city...
That's why in 2020, we created the first city on earth driving

ONLY

electric cars. 
Where ? In Appy, the remotest village in France. Just to show that if it's possible here, it's possible everywhere. 
The 100% EV City "CASE STUDY"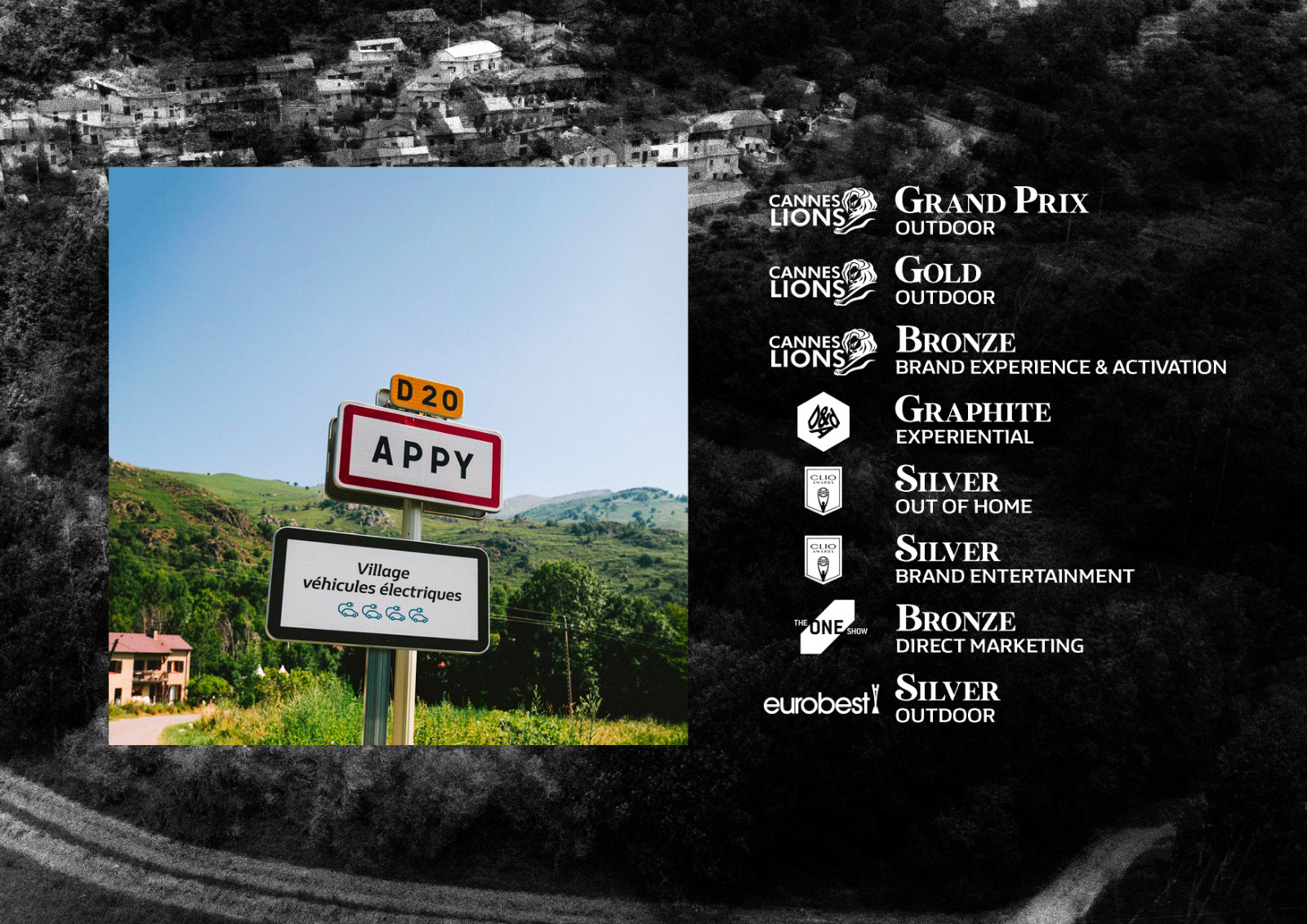 The 100% EV City "WEB DOCUMENTARY"
The 100% EV City "TV DOCUMENTARY"
CREATIVE TEAM
GUILLAUME SABBAGH & CORENTIN SALIGNAT
CREATIVE DIRECTOR
MARCELO VERGARA

CHIEF CREATIVE OFFICER
MARCO VENTURELLI